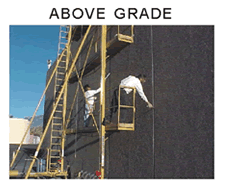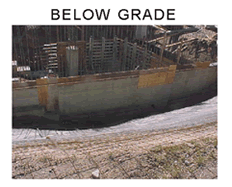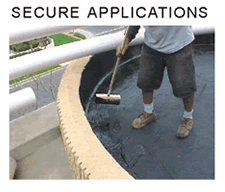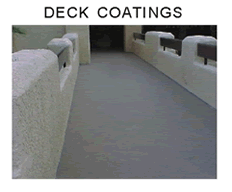 We specialize in waterproofing and deck coating applications including:
Above Grade (Caulking, Specialty Joints, Expansion Joints, Control and Tilt Panel, Hot Applied Membranes, Cold Liquid Applied Membranes, Water Stops).

Below Grade (Reinforced Rubber Sheeting, Cold Liquid Applied Membranes)
Secure Applications (Foundation Walls, Plaza Decks, Planters, Utility Tunnels, Parking Garages)
Deck Coatings Pedestrian deck systems prevent water from entering pedestrian walkways and protect the surface to alleviate damage from water and chemicals. A proper system provides a waterproof, non-slip, walking surface that is appropriate for balconies, plaza decks, terraces, virtually anywhere with pedestrian foot traffic.
Vehicular A vehicular deck coating system is liquid-applied waterproofing system that is suitable to heavy vehicular activity. The chemical components are designed to provide specific, long-lasting properties that form a system for optimum waterproof performance.
Specialty Coatings Interior and exterior epoxy floor coatings rejuvenate dated concrete by providing a showroom finish. We also use a waterproofing system that utilizes colored quartz that enables you to customize a color finish unique to your project color scheme.